How can I build more muscle
Views: 2 Author: Site Editor Publish Time: 2022-11-29 Origin: Site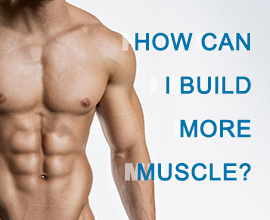 Emsculpt burns fat and builds muscle. Once the fat cells are destroyed, they are gone for good. However, remaining fat cells can become larger if you gain weight. You'll want to maintain a healthy diet and good exercise habits. If you stop strength training you can lose muscle – the same principle applies for Emsculpt. You will want to either beef up your gym workout to maintain results or schedule periodic Emsculpt treatments. Together, you and your practitioner will map out a strategy that works best for you.
The treatments are comfortable. An applicator is placed on the treatment area while you are relaxed and lying down. During the treatment you will feel your muscles contract, then the muscles will relax to flush lactic acid to prevent soreness. These cycles of muscle contraction and relaxation continue throughout the 30 minute treatment. In total, each treatment is equivalent to 20,000 squats or crunches.
No preparation needed for treatments
Relax and lie back for treatments
Immediately return to normal activities
Zero downtime
Emsculpt Applicators Cropped
Emsculpt Small and Large Applicators
Popular Treatment Area
The most popular treatment area for men are the abs. But, for women, it's definitely the butt. The Brazilian Butt is a surgical procedure to enhance the volume of the butt with an implant or fat transfer. Surgery always comes with risks. With Emsculpt, HIFEM technology is enhancing what's already there. It's doing the work for you without the risks or downtime!