7D technology hifuskin tightening machine
Views: 19 Author: Site Editor Publish Time: 2021-06-08 Origin: Site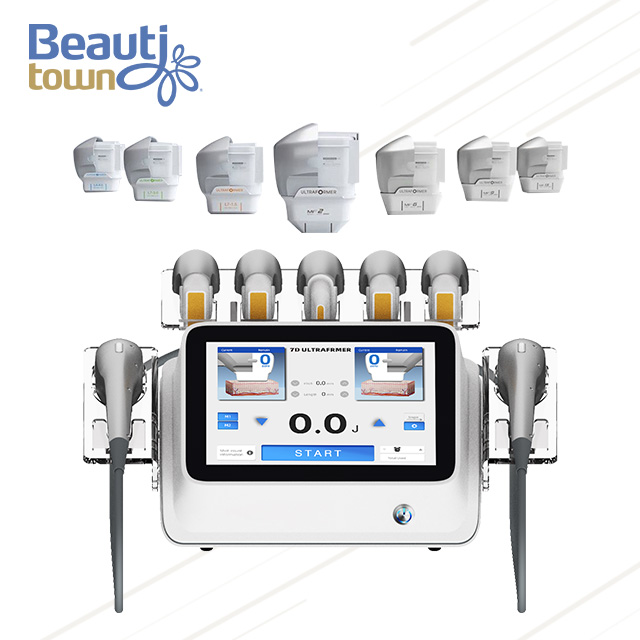 Newest product is coming!
High Intensity Focused Ultrasound (HIFU) directly delivers heat energy to skin and subcutaneous tissue that can stimulate and renew the skin's collagen and thus consequently improving the texture and reducing sagging of the skin. It literally achieves the results of a facelift or a body lifts without any invasive surgery or injections, moreover, an added bonus of this procedure is that there is no downtime.
HIFU & Vaginal tightening system7D technology has a smaller focus point than other. With more accurately transmits high-energy focused ultrasound energy at 65~75°C to the target skin tissue layer, which results in a hot coagulation effect without harming surrounding tissues. While stimulating the proliferation of collagen and elastic fibers, it greatly improves the comfort and give you a perfect face with the skin firm, and face tightening.
7D Hifu features:
1.Anti-aging: face lifting, neck removal,skin tightening, fine lines removal, wrinkles eliminating.
2.Body shaping: body slimming and skin lifting,achieving the S shape body firming easily.
Advantages:
1: Friendly intelligent touch operating, can save 5 modes treatment data.
2: More treatment areas:face,neck,arm, thigh,waist,abdomen.
3: 7D technology:non-invasive and effective,saving more time and quickly treatment.
Two Latest 7D Hifu High-Intense Focused Ultrasound Anti-Aging handles*
In addition to the depth of 4.5/3.0/1.5mm on the face, there is also a 2.0 global patented cartridge which can act on the superficial dermis, that before HIFU machine can't do.
The body has 6.0/9.0/13mm cartridge that can be used for different parts of body.
Are you moved by this machine? Come and add a right-hand man to your beauty empire!