October 23rd Russia Exhibition
Views: 7 Author: Site Editor Publish Time: 2019-10-31 Origin: Site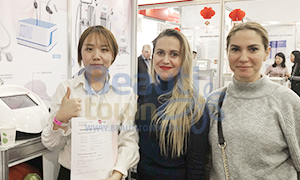 October 23rd Russia Exhibition
On October 23, 2019, a large Russian exhibition, Beautitown was invited to participate.
The exhibition includes many industries, and the competition in the beauty industry is more intense. With our expertise and years of experience, and our investigation of the market, our exhibition has achieved great success.
At the show, we found laser hair removal machines, HIFU machines, and Cryolipolyse machines are the most popular,Many on-site purchases.
Through this exhibition, the company has met new partners and accumulated more market experience, and will continue to expand the market and serve more customers.